New Ville Tattoo + very old video
Ville's got a new tattoo which unfortunately we still cannot say what is for sure. The quality of the video fro which I took the screenshot is bad, but it is sure that Ville hasn't got a tattoo on this place so far. :) 

And now something extremely rare!
Тhis video is from 02.10.1997 and has been broadcasted on the national YLE TV. What is interesting is that it is avalable for the first time in the web. Something like a quite old archive of the television. The video was uploaded on YouTube a few days ago and it wasn't sure from where it came. Of course we figured it out which seemed to be easier than guessed. :)
The video is from the official YLE page and you can see it with quite better quality on YouTube.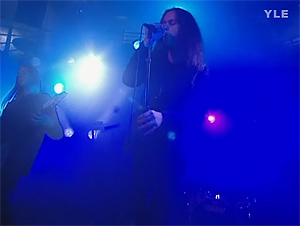 Provinssirock 1999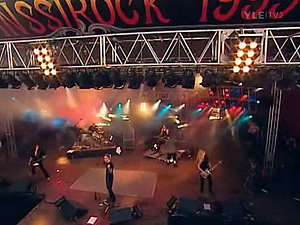 Although it was quite hard to steal the clips from the website, in the end with a certain doze of luck we managed to succeed! For you it will only tale a mouse click on the links visible only for registered users.
Download: