According the website iltalehti.fi, HIM are not going  to have a single gig this year. the band is completely concentrated on the new album and in accordance with Seppo, Ville has now a few songs ready as he constantly works on others. The album is expected to be released in the beginning of 2010.

Also it is rumoured that Ville has cut his hair pretty short as in Dark Light years, but from the picture taken around May the 20th we can't say for sure...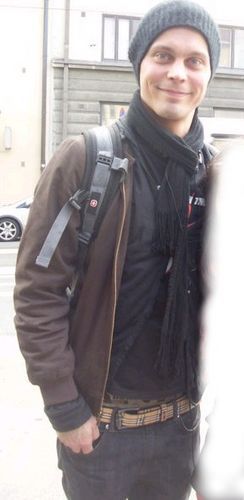 + new poll. In the previous one Killing Loneliness won the first place as the most favorite song from Dark Light.