Tears On Tape preview 30sec
While we were talking, 30 second preview of Tears on Tape have been downloaded from Amazon. However, till the leaking of the album there are only 45 days and obviously at this stage this doesn't do much change. 

All Lips Go Blue  will be the 1st single of the upcoming Tears On Tape. This was announced by Ville himself on radio Kerrang a few days ago. A new video montage is up to come, which means, that until the 5th of April it should be done.

Razor AND Tie have released a webcite for sale of the album + t-shirts or switchers, vinels, etc. They are unique but be careful as the cost of the delivery is pretty salty.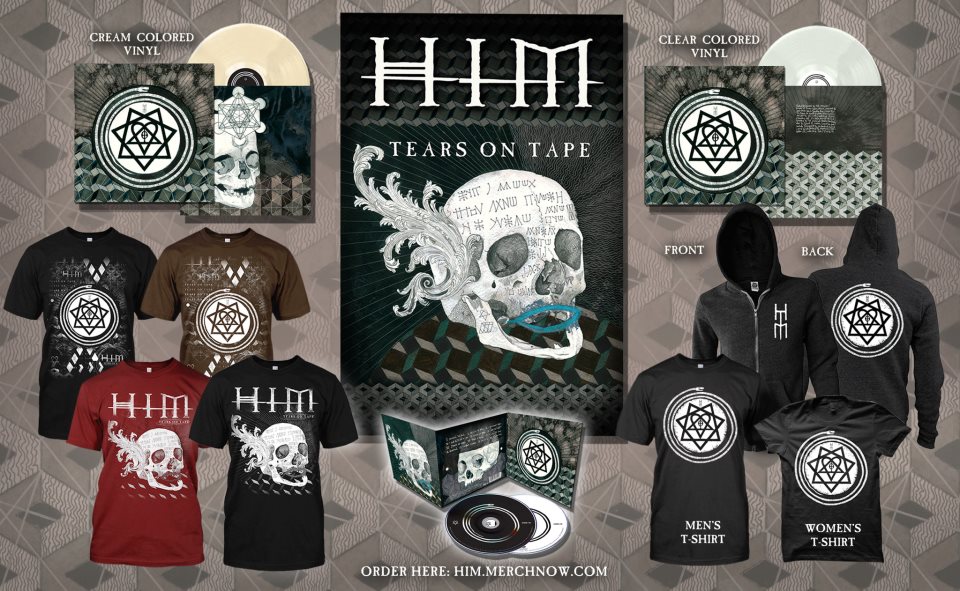 edited



You can already hear 30 secunds preview from each song of Tears On Tape - Аmazon.
From the same link it can be seen the length of each song and therefore the whole album. It seems like the shortest in the band's history so far. 40:56, and without the instrumental parts around 34:30.


1. Unleash The Red 1:07
2. All Lips Go Blue 3:49
3. Love Without Tears 3:37
4. I Will Be The End Of You 3:33
5. Tears On Tape 3:21
6. Into The Night 3:36
7. Hearts At War 3:46
8. Trapped In Autumn 1:33
9. No Love 3:30
10. Drawn & Quartered 5:13
11. Lucifer's Chorale 1:18
12. W.L.S.T.D. 4:12
13. Kiss The Void 2:21

It looks like all is messed up right now. There is no website, no information, it's not apparent which song is gonna be single , there is no videoclip, or information of the filming of one. The date of the album release is for the end of the next month , while there is something like 40 % of the album in the internet already. Back in 2010 30 seconds samples were released in Amazon, only 10 days before the release of Screamworks. Today is the 47th day before Tears On Tape, and they are already there.

In the official HIM facebook page the message that there will be very very soon more information of the album was shared. Many people believe the release date would be change for earlier. All this is still yet to be clearfied in the first days of the next week.
 
The text of the Into The Night have been added to section Texts.
In the forum you will be able to see the new photo of the band for 2013. FORUM