Download HIM Concerts, Videos, Interviews
You must already have registered for an account before you can download.
( 1 Vote )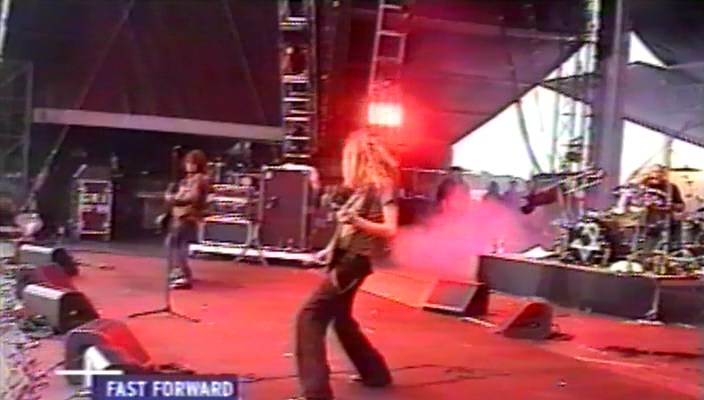 This comes from our archive! Its a very old VHS Rip and it was never meant to be posted online! Well the things has changed!

Southside Festival (18.06.2000)
Poison Girl
Right Here In My Arms

Release 1
Resolution: 704x400
Bitrate: ~2300kbps

Download:

( 2 Votes )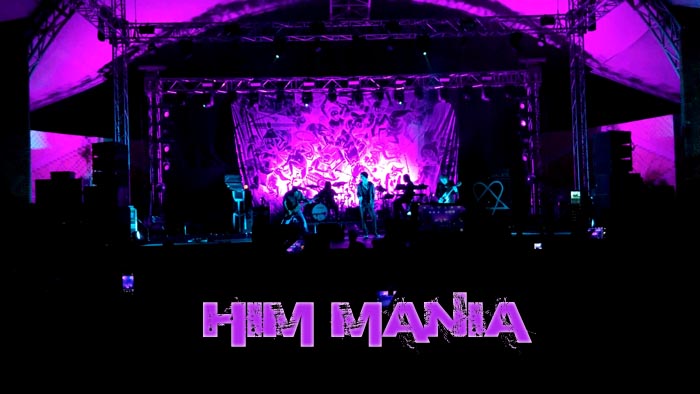 Tour Of The Middle Aged
Timisoara, Romania / 31.07.2015 / 21:30 /

This is the first ever 4K video release of HIM. If your computer can not play it - switch to 1080p.
All Videos can be found on our YouTube Channel

Download:

( 5 Votes )
Making Of - All Lips Go Blue Video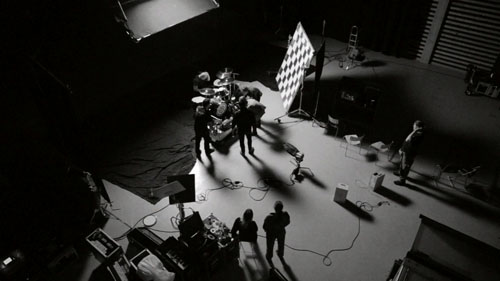 Download:

( 5 Votes )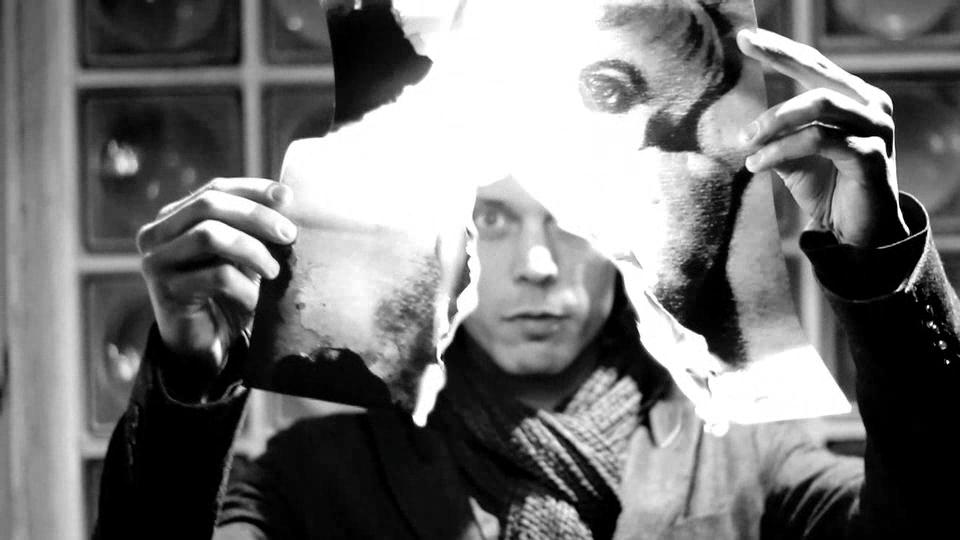 Video: 960x540, 1600kbps
Audio: 256Kbps, 44.1Khz

Download:

Powered By thesacrament.net
( 20 Votes )
HIM-Rock.Am.Ring.2010.DVBRip.x264.HIMMANIA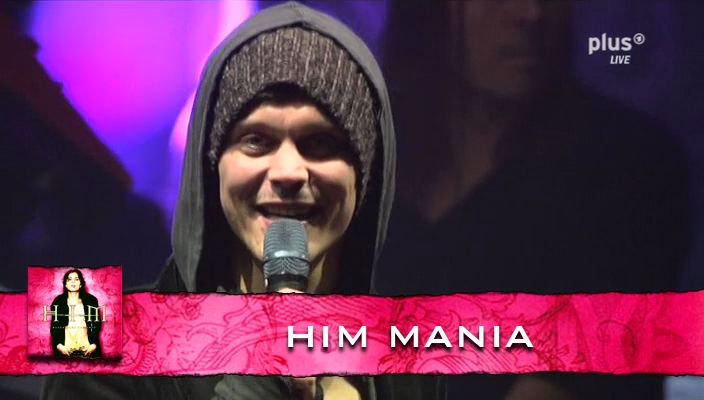 Duration: 58:06min
File size: 1.00 GiB
Bit rate: 2 290 Kbps
Resolution: 704x400
Aspect ratio: 16:9
Format: AVI/Matroska
Audio: 48.0 KHz, 192 Kbps

Extras:


- High resolution, High bitrate, untouched audio

- New generation HIMMANIA logo system

- Added chapters for every song (you need Haali Media Splitter or LAV Splitter)

Playlist / Chapters: Added
Buried Alive By Love
Join Me In Death
Heartkiller
Wings Of A Butterfly
The Kiss Of Dawn
Wicked Game
Disarm Me (With Your Loneliness)
Right Here In My Arms
Killing Loneliness
The Funeral Of Hearts
Rebel Yell

Download:

( 37 Votes )

This is a HD camera rip. Its incomplete video.
England, London 14.02.2010

HIM-Like.St.Valentine.(Valentine's.Gig.2010).HD.720p.x264.HIMMANIA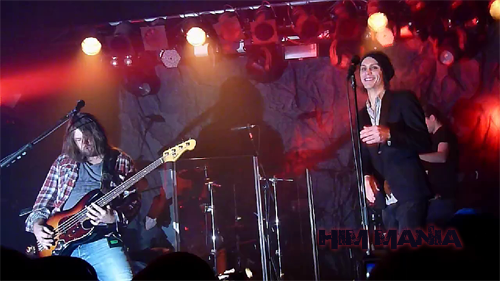 Download:


Video: compressed to ~4089kbps, 1280×720
Audio: untouched! - 16000Hz stereo 1024kbps

File type: mkv
Lenght: 2:00
File size: 70MB




Последна промяна от Неделя, 03 Февруари 2013г. 23:41ч.
( 11 Votes )
Venue: HIM - Maida Vale Studios, BBC Session, UK, February 2010
Source: BBC Radio1 Satellite Broadcast -> MPEG1 Audio, 48KHz, 192Kbps (Original Format)
Captured by HIMMANIA & Transferred by MiLToS_666 using Sony Sound Forge 10.0 (Equalizing, Splitting)
Duration: 19:56 Minutes (Complete)
Encoded: Using AdvaLame Suite & Lame MP3 -V0 --vbr-new (44.1KHz, 16Bit)

Tracklist:
01. Ville On Daniel P. Carter Show Interview (5:59)
02. Heartkiller [Live At BBC Session] (3:28)
03. Love, The Hardest Way [Live At BBC Session] (3:20)
04. Rip Out The Wings Of A Butterfly [Live At BBC Session] (3:23)
05. Ville Intro (0:09)
06. Scared To Death [Live at BBC Session] (3:37)

Notes:
The audio quality and mixing on this "live in studio" session recording was already great so I only splitted the tracks keeping some show intros and stuff and performed audio normalization to 100%.
There are some very minor glitches on the start of some songs but those were also in the original file.
Many thanks to HIMMANIA for sending me his great recording.

PLEASE DO NOT SELL, THIS IS ONLY FOR FREE TRADING!!!
PLEASE DO NOT RE-ENCODE!!!

DOWNLOAD
Powered by thesacrament.net
( 15 Votes )
HIM-Pristigane.(06.07.2002,Sofia).Xvid.HIMMANIA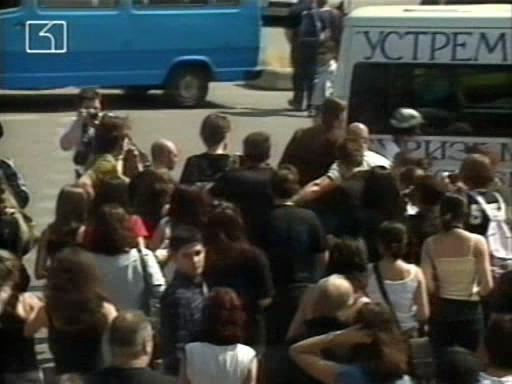 Download:

( 36 Votes )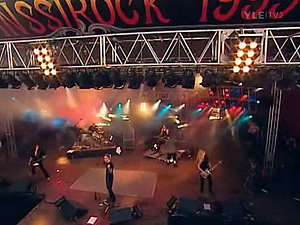 Info: 12mb, wmv
Download:

( 22 Votes )

This is the American Promo commercial of the album when the band was under the name HER.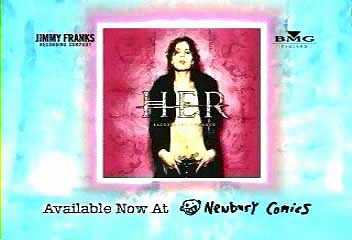 Download:

( 29 Votes )
Hello once again!
Probably most of you waiting for the full rip of Rock am Ring 2008. For good or bad there is already a very nice rip of this concert in the torrent sites. So i don't need to release another copy like that.
But here is:
Interview.with.Ville.Valo.(Rock.Am.Ring.2008).DVBRip.Xvid.HIMMANIA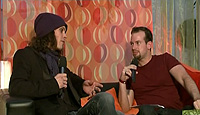 Download:

ScreenShot: Click Here!
«
Начало
Предишна
1
2
3
4
5
Следваща
Край
»
Страница 1 от 5